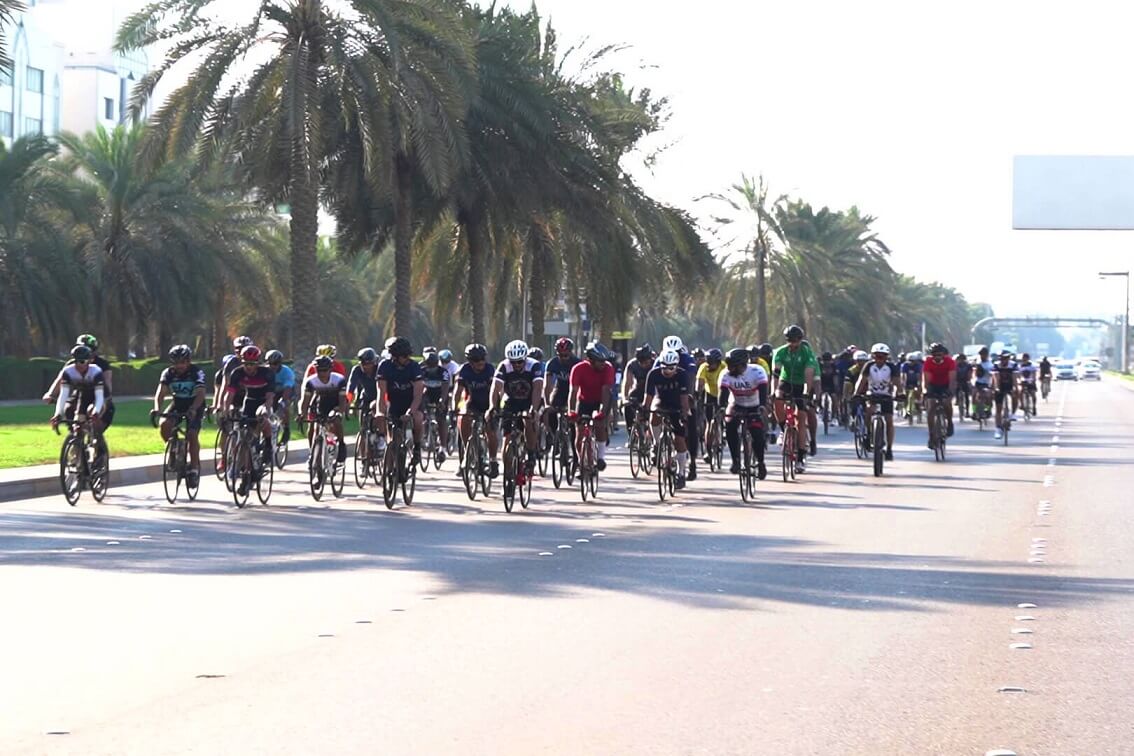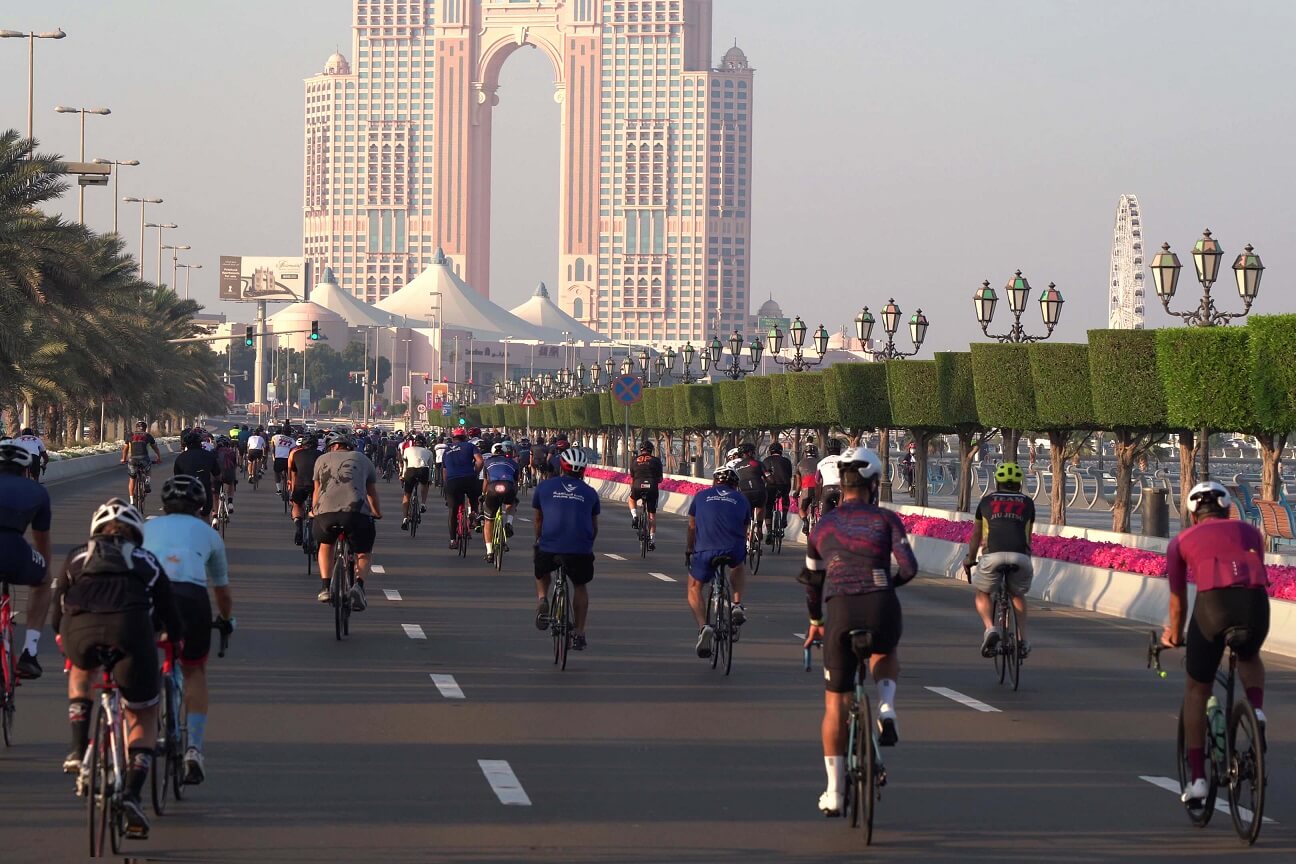 In cooperation with a number of partners, the tour aims to encourage a healthy lifestyle and highlight Abu Dhabi's key landmarks
Next leg to cover 120 kilometres kicking off at Hudayriyat Island
Under the patronage and organization of the Department of Municipalities and Transport, in partnership with Abu Dhabi Police, Modon Properties (Modon), and OSS volunteers, a cycling tour featuring a group of over 60 avid cyclists successfully took place in Abu Dhabi, as part of their commitment to promote an active lifestyle and highlight Abu Dhabi's most prominent landmarks. The cycling tour will return on the 13th of February, starting at Hudayriyat Island featuring numerous stops including Yas Island, The Abrahamic Family House, Al Fay Park and Louvre Abu Dhabi among others.
The tour on 3rd February included multiple stops at key historical, cultural and touristic locations across Abu Dhabi, including Wahat Al Karama, Corniche, Burj Mohammed Bin Rashid, Qasr Al Hosn, Corniche Breakwater, Emirates Palace, Qasr Al Watan and Sheikh Zayed Grand Mosque.
The return of the event on Saturday, 13th February will with cover a distance of 120 kilometres, starting and ending at Hudayriyat Island with various stops including Yas Island, Abrahamic Family House, Etihad Arena, Mamsha Al Saadiyat, Louvre Abu Dhabi, Galleria Mall, Al Fay Park, Emirates Palace and Qasr Al Watan.
Commenting on the event, His Excellency Hamad Al-Mutawa, Executive Director of Operations Affairs at the DMT said: "DMT is committed to promoting events and activities that play a role in encouraging positive and enduring lifestyle change within the community. We look forward to the upcoming tours which Abu Dhabi is well equipped for with proper infrastructure as well as roads, pedestrian crossings and cycling paths covering an approximate area of 300 kilometres, all in line with global best practices."
Also commenting on the initiative, Ahmed Al Shaikh Al Zaabi, Director of Delivery at Modon, said: "Adding value to the local community in order for residents to live truly fulfilling lives is a core pillar of our mission at Modon. Organizing sporting and entertainment events such as this will play a strong role in inspiring healthy lifestyle habits to enhance the lives of residents whilst highlighting Abu Dhabi's unique touristic icons as well as the cultural diversity that is enjoyed here in the Capital."
To ensure the safety of all the participants, as well as the wider Abu Dhabi community, DMT, in partnership with the Traffic and Patrols Directorate at Abu Dhabi Police, have announced temporary road closures and traffic diversions of designated areas during the tour. All safety precautions have been considered, with ambulances ready for any and all emergencies.