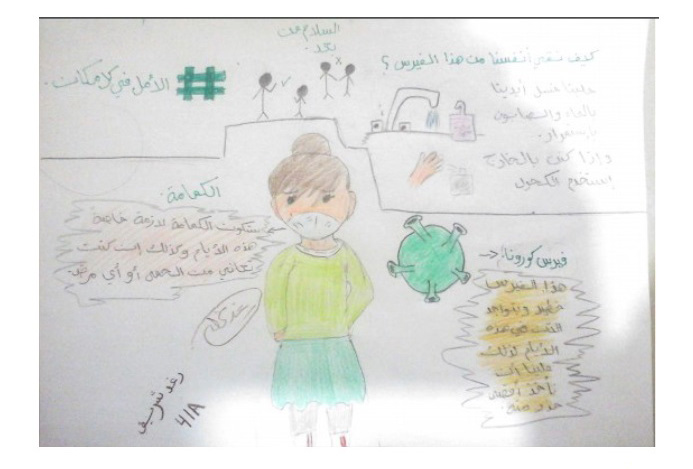 Abu Dhabi City Municipality, by Madinat Zayed Municipality Center, organized a remote creative competition for school students, in cooperation with the Merryland International School, the Abu Dhabi Center for Autism, and Al Maharat Private School, to enhance community partnerships with strategic partners, to motivate the students to invest in their time and participate in the remote competitions to explore and develop their creative skills.
The competition in two categories drawing and short movies, it was to school students from 7 to 13 years old, and 108 students participated, including 66 students in the fine art paintings category, and 42 students in the short movie category. Where students created drawings on the means of prevention against the Coronavirus, as well as in the recording of educational videos about the virus and ways to prevent it, the duration of the video does not exceed 3 minutes, 6 students in both categories will win and their works will be published on social media platforms.
The participating works revealed the extent of school students awareness of the importance of adopting preventive measures to face Coronavirus, as the participating paintings included many awareness phrases that students were interested to write in separate areas of the drawings .Which drives in most of them the use of preventive measures and attention to cleanliness, washing hands, wearing protective masks, sends optimism and adherence to the hope to get cleared of this virus soon.