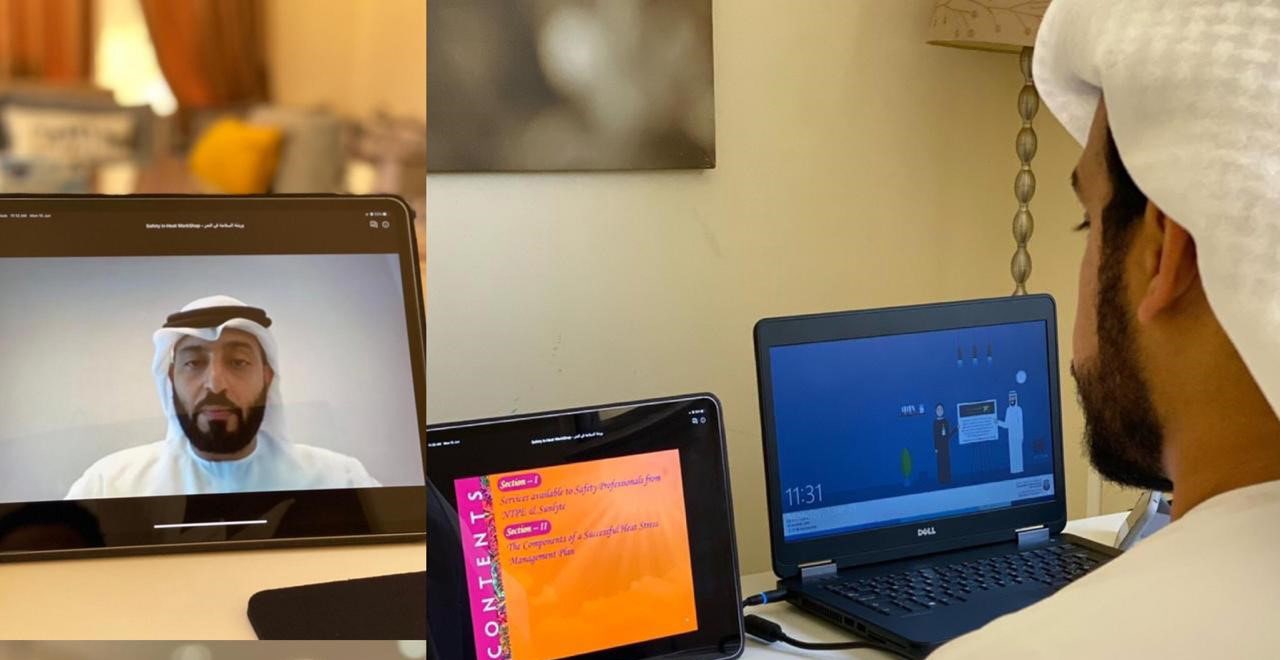 Abu Dhabi City Municipality (ADM) through the urban planning sector represented in the department of environment, health and safety have organized an online awareness workshop for workers in building and construction under the rubric of "Safety in the Hot Weather" as part of the heat stress campaign with the participation of Ministry of Labour, Ministry of Human Resources and Emiratization, the National Trading and Developing Enterprises (NTDE) along with private sector companies.
The workshop aims to raise awareness of workers at the sector of building and construction about the dangers of work in the afternoon in line with the "Noon Work Ban" law issued by the UAE Ministry of Human Resources and Emiratization, which ban working in the sunlight in open places from 12:30 noon to 3:00 p.m. for a period of three months from June 15 to September 15. Besides, it tackles the importance of adhering to this law to maintain the health and safety of workers in the sites.
The workshop focused on raising awareness of the dangers of work during the afternoon in the summer and ways of prevention and how to deal with emergencies in addition to the safe work methods, and the need to distribute perfusion solutions on workers in the worksites to overcome the symptoms of heat stress.
It is worth mentioning that the UAE is unique in applying "Noon Work Ban" in summer as a preventive measure. All companies, mainly the contracting companies, are required to stop work entirely during the afternoon for three months. Fines are imposed on companies that do not follow instructions and laws for preserving the safety and health of workers in construction and building sites.