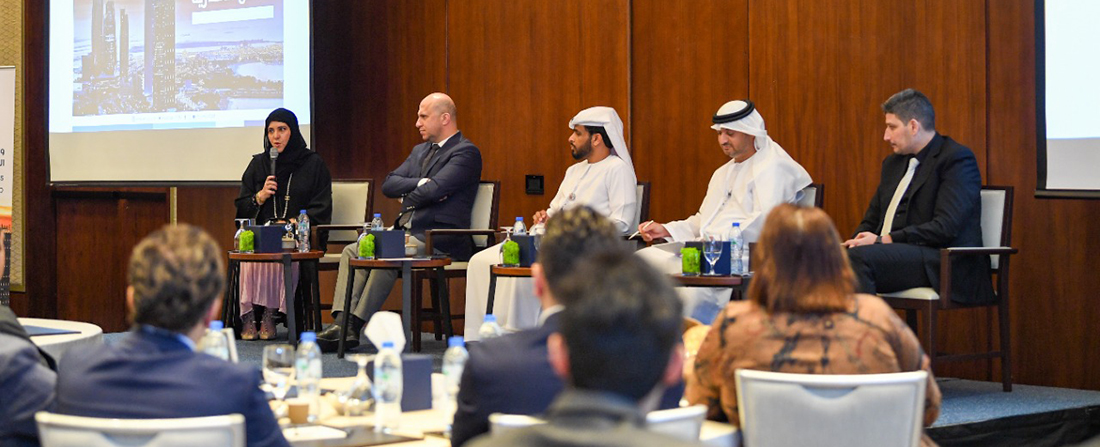 Abu Dhabi City Municipality (ADM), a DMT affiliated entity, hosted a workshop for real estate developers and other professionals from the real estate sector in the emirate of Abu Dhabi to raise awareness on the latest rules and regulations.
Several professionals from the real estate sector, including developers, brokers, auditors, surveyors, escrow agents, and engineering firms, attended the workshop hosted by Abu Dhabi City Municipality at the Rosewood Hotel in Abu Dhabi.
During the workshop, various topics were discussed, such as the positive impact of real estate regulations and laws and their ability to stimulate the real estate market and encourage foreign investment.
Advanced Real Estate Services (ADRES) provided a walkthrough of the recently launched real estate digital ecosystem 'DARI', that incorporates Abu Dhabi's real estate services into a unified platform to provide integrated, comprehensive and advanced services. The platform allows users to benefit from a smooth and flexible experience to manage their various real estate transactions, ensuring that they are protected from real estate scams, fake agents, online listings of non-existing projects and offers.
ADM also assured that the execution of real estate legislation would protect the interests of clients, developers, and investors in a transparent and clear manner, as well as raise the standard of real estate services, boosting the real estate sector's attractiveness.
As part of the workshop, all real estate professionals and development companies were encouraged to register with the municipality to ensure transparency and clarity relating to the rights of customers, developers, and investors, as well as providing quality services, boosting efficiency, and driving long-term growth of the real estate sector.
The workshop is part of Abu Dhabi City Municipality's efforts to strengthen its ties with partners, improve partnerships with the private sector and inform them of the latest regulations in a bid to help them achieve the highest level of compliance.
It aims to create an environment that enhances the level of awareness while guiding them through the process of taking advantage of the recent real estate legislation, which encourages investment and economic growth.
The workshop also emphasised the need for cooperation within the real estate sector and touched on marketing and promotional activities while advising against advertising unregistered real estate projects.