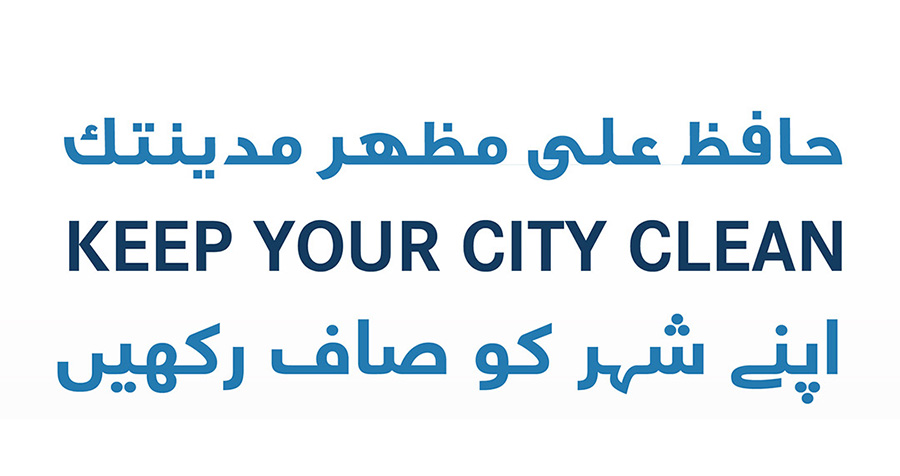 Abu Dhabi City Municipality, through Mussaffah Municipality Center, has carried out a campaign under the rubric "Maintain the public appearance of your city" that targeted owners, investors and individuals in areas located in the geographical scope of Mussafah Municipality Center, which includes: Mussafah Industrial Area, Al Mafraq Industrial Area, Al Dahabiya and Hameem.
The campaign is incompatible with the Abu Dhabi government's strategy for electronic and smart transformation to achieve the relevant national indicators in all circumstances. It is meant to develop remote working mechanisms and make society members aware of the importance of adhering to the laws of the Emirate of Abu Dhabi for maintaining the public appearance, enhancing contacts with all society segments and providing various societal and awareness services to contribute to preserving the environment, health and safety, as well as maintain a healthy environment for work.
ADM has sent more than 2,000 awareness SMS to various society members of owners, investors, and individuals via SMS System. The messages include awareness phrases in Arabic, English, and Urdu that encourage the recipients to comply with the laws to maintain the public appearance and the modern civilized landscape in the cities of Abu Dhabi Emirate. The campaign comes within the electronic work plan developed by the Mussafah Municipality Center since the first quarter of this year to educate all society segments with all matters that would preserve the public appearance.