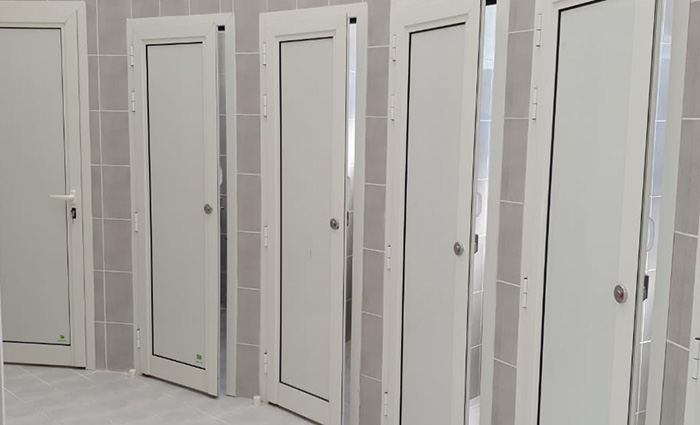 Through the City Center Municipality, and to enhance the civilized appearance of the capital's parks and improve the quality of public facility services provided for members of the community, Abu Dhabi City Municipality (ADM) carries out renovation and upgrading work for public toilets in Al-Khubairah, Al-Zaafarana, and Al-'Aaila (B) parks and the toilet on the waterfront of Abu Dhabi Corniche in addition to preparing and furnishing toilets for people of determination. The works cost AED 1,401,511 in total.
The project includes rehabilitating and renovating five public toilets in 5 different parks, as per the highest quality, health, and safety standards, whether concerning the materials used or the execution. The works include the renovation of all sanitary and electrical equipment and extensions and renewing floor and wall tiles as well as interior and exterior doors.
The works also include the installation of new heavy-duty stainless-steel sanitary fittings and sinks, new power-saving lighting, new interior doors, and new hand drying machines, as well as the exterior painting of toilets.