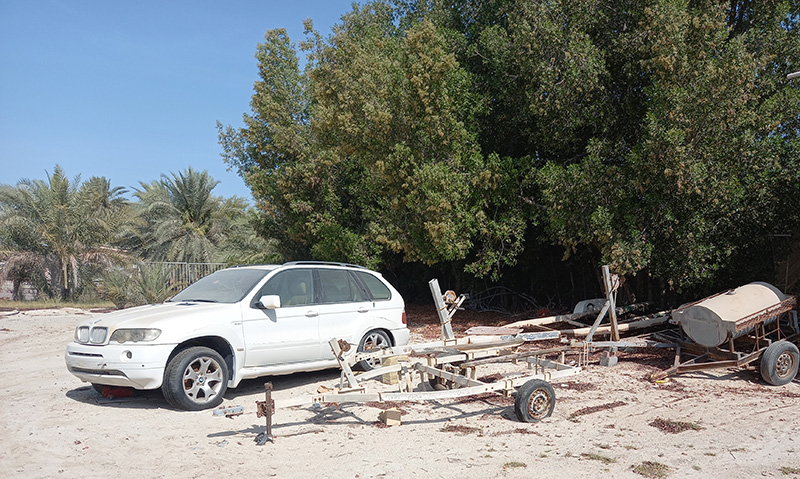 Abu Dhabi City Municipality, through Musaffah Municipal Center, carried out a field campaign to raise awareness of distortions of the public appearance in Al Dhabiya area.
The campaign has targeted all residents in the area intending to raise awareness of the importance of preserving the public appearance and the need to notify the relevant authorities of any random distortions of unknown cause to root up the negative phenomena that affect the public appearance.
The campaign has monitored several distortions, raising the awareness of the society members of their negative impacts on the cultural landscape, such as the buildings deforming the public appearance and random wastes in addition to caravans and old, neglected and damaged buildings, in addition to neglected vehicles that deform the public appearance.
During the campaign, the Municipality inspectors have worked to raise awareness of the violators to remove such distortions within a certain period and issue the required decisions for removing them, keeping up with the latest developments and counting all distortions that have not been removed along with coordinating with the Distortion Removal Committee to assign contractors to remove distortions in the presence of strategic partners and the concerned bodies.
It is worth mentioning that Musaffah Municipal Center is working continuously, through the Center's Monitoring and Inspection Department, to carry out similar campaigns that include all concerned areas to raise awareness of violations of the municipal system and laws, such as random building violations, leaving and storing materials in a manner that distort the general appearance, and exploiting lands outside the boundaries of parcels.