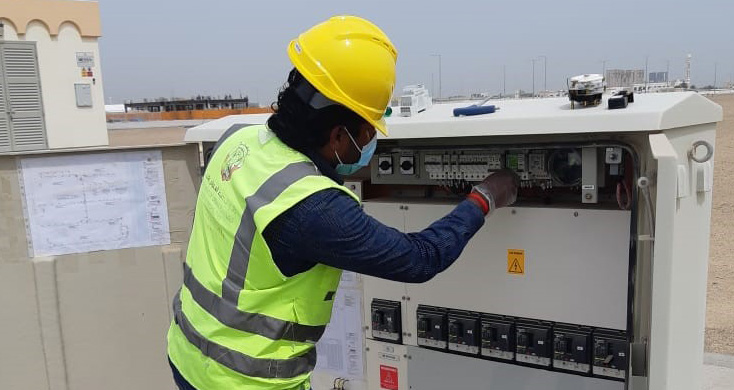 Abu Dhabi Municipality, through Infrastructure and Municipal Assets Sector, has replaced the mechanical timers of lighting network control panel with electronic timers in the Alriyadh City. ADM has replaced around 260 timers.
ADM has stressed that this measure is compatible with the standards of sustainability, energy conservation, and the use of the latest modern technologies. The thing that will support and enhance the infrastructure components, mainly concerning adopting the best practices in energy-saving and lighting optimization.
AMD confirmed that the project would save approximately (628,000 kWh) of energy annually, according to studies conducted in this regard.
It is worth mentioning that ADM carried out in May 2019 a project that aims to modify the operation mechanism of the public lighting network in Sheikh Mohammed bin Rashid Road (311E). This project included replacing mechanical timers in the public lighting network control panels with electronic timers for (189 control panels). The purpose of this replacement is to unify the operation mechanism of the public lighting network, reduce energy waste, and ensure public lighting is working in the prescribed times.