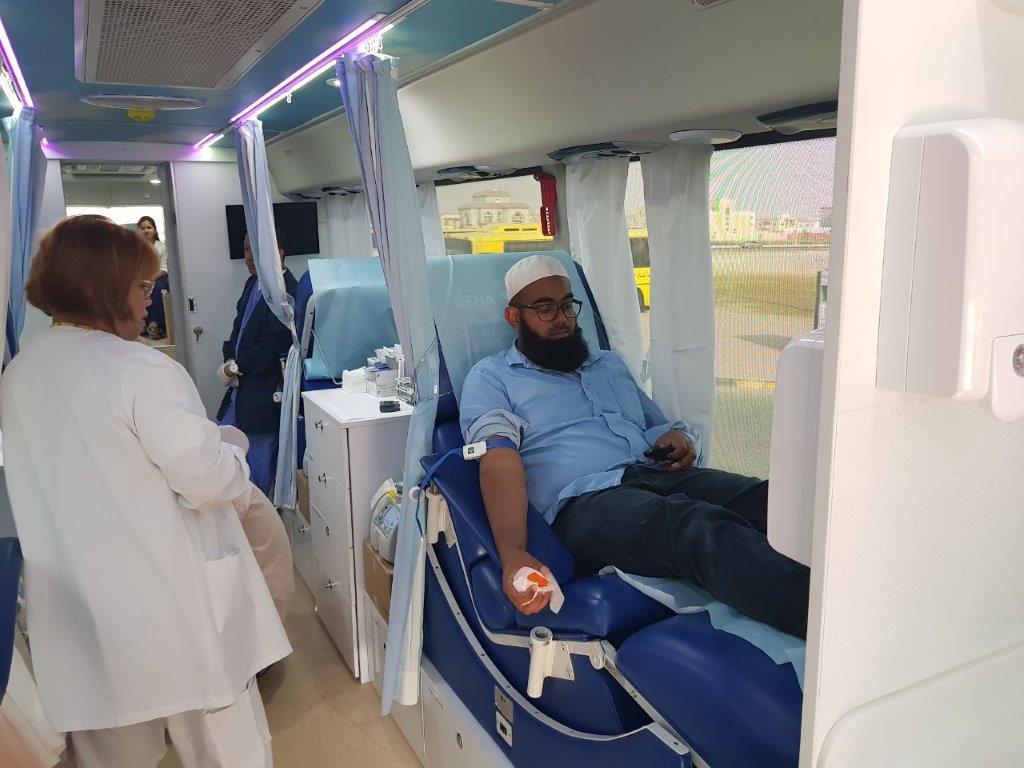 Abu Dhabi City Municipality (ADM), in cooperation with Abu Dhabi Health – Mobile Blood Bank, has run a blood donation at the Mohammed bin Zayed City to commemorate the World Blood Donor Day.
The campaign, which has attracted considerable numbers of community members, forms part of the Municipality's efforts to boost communication and solidarity amongst the civil community organisations. It stems from the vision of the Municipality to provide better living and sustainable environment for residents of Abu Dhabi city and underscores the commitment of the Municipality to the social responsibility values.
The blood donation campaign is also run in the context of the ongoing humanitarian initiatives of the Municipality with the aim of availing a chance for community members to interact with the world's charitable and humanitarian events. Such a policy enhances the leading role of the Municipality in serving the local community and supporting charitable organisations besides rendering all forms of humanitarian assistance.
The campaign attracted a large number of donors and scores of visitors of the Mohammed bin Zayed Park (East 10) who flocked to support the campaign with blood donations; which contributed to the success of the campaign.
The campaign was accompanied by the distribution of educative leaflets and various medical guidelines including detailed information about the importance of blood donation and its positive impact on the health of the donor. Other flyers were also distributed to raise the health awareness of the community members.
It is noteworthy that the Municipality had run a series of blood donation campaigns; which were warmly welcomed by visitors and clients. Such campaigns are in line with the communal role of the Municipality in rendering assistance to the sick and hospitals in need of donated blood during for various types of surgeries. The Municipality is keen on running these campaigns given their charitable and humanitarian impacts, and to encourage employees as well as visitors to take the initiative and support these humanitarian activities.