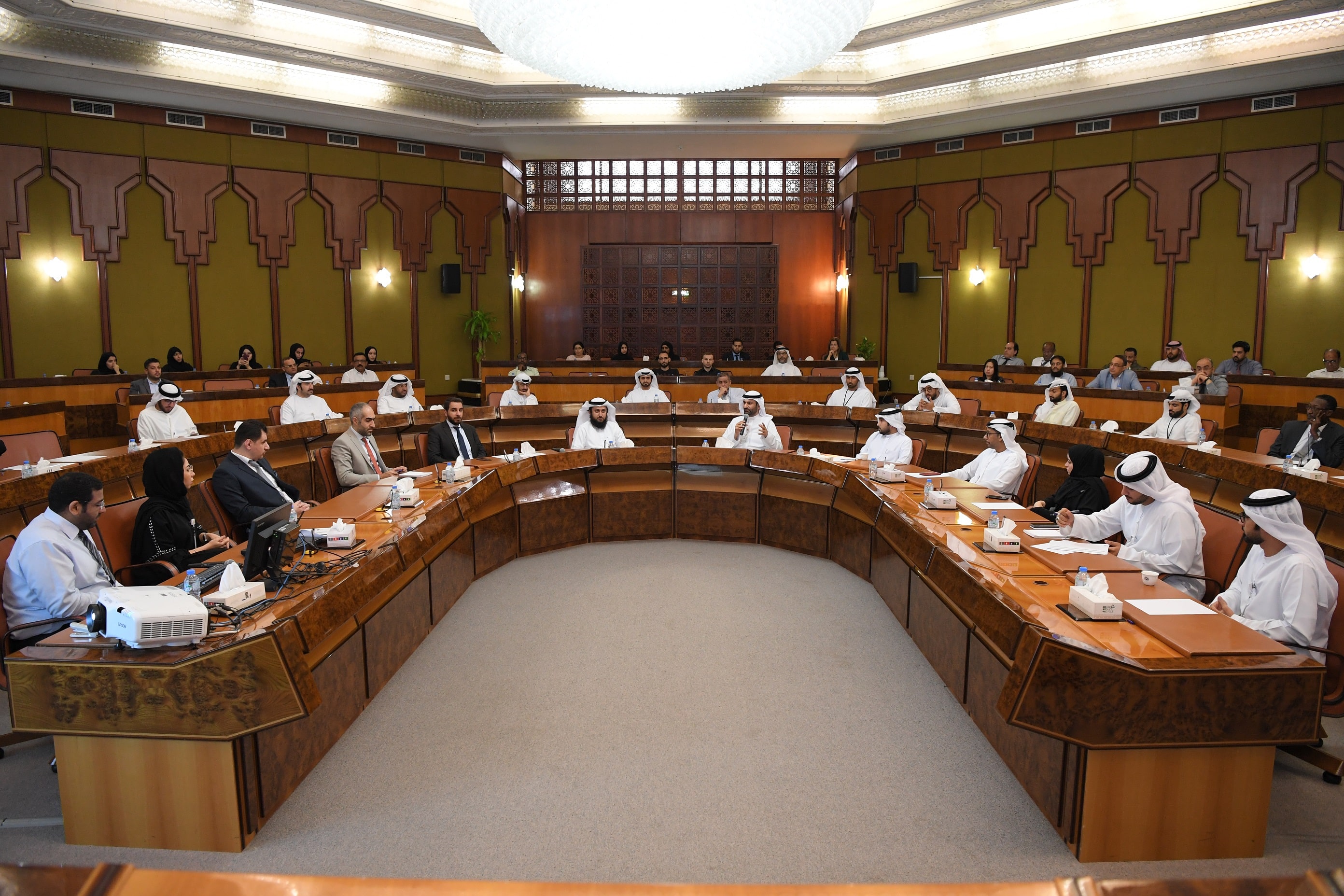 The Abu Dhabi City Municipality has organised an educational workshop about the digital services of the Infrastructure and Municipal Assets Sector. The step is a prelude for the launch of infrastructure services related to the design of infrastructure projects and the introduction of infrastructural components on the smart platform of the ADM.
Attendees of the workshop included service providers, consultants, contractors, developers and system operators.
The workshop discussed the launch of the municipal digital services, including the introduction of infrastructure designs. It examined the infrastructure components during the design phase covering the initial and final design phase as well as infrastructure services. These digital services will be introduced across the three municipalities: Abu Dhabi City Municipality, Al Dhafra Municipality and Al Ain Municipality.
The launch of the new electronic infrastructure services is part of the plan of the Urban Planning and Municipalities Department to fully transform municipal services into digital services that meet the needs of customers. The Department seeks to deliver modern services measuring up to the expectations of customers and at the same time realise the vision of the Abu Dhabi Government to improve services and respond to the needs of sustainable development.
The digital transformation of this sector aims to achieve environmental, economic and social sustainability, including the design of infrastructure components such as roads and parks at world class standards. It seeks to ensure the quality & efficiency of projects and enhance the principle of participation and change for the better. It also endeavours to improve external relations, nurture an innovate work environment, enhance performance & coordination, and develop the ability to make measurements and assessment.
The workshop reviewed the key features of the new digital system, including the delivery and uploading of online projects directly by the consultant to the concerned municipal staffs, the tracking of transactions, and enhancing transparency by identifying the names of those involved in the processing of the transaction and the technical scrutiny.
The system opens communication channels with the concerned staffs at the Municipality through text and e-mail notifications, enables the electronic booking of appointments and the holding of audio-visual and written meetings. It also enables the issuance of electronic endorsements of project designs instead of written communications and classifies transactions in a streamlined manner enabling the management and monitoring of transactions & the project. The system provides a clear electronic process enabling employees to complete transactions promptly, and implement the standards of environmental sustainability.