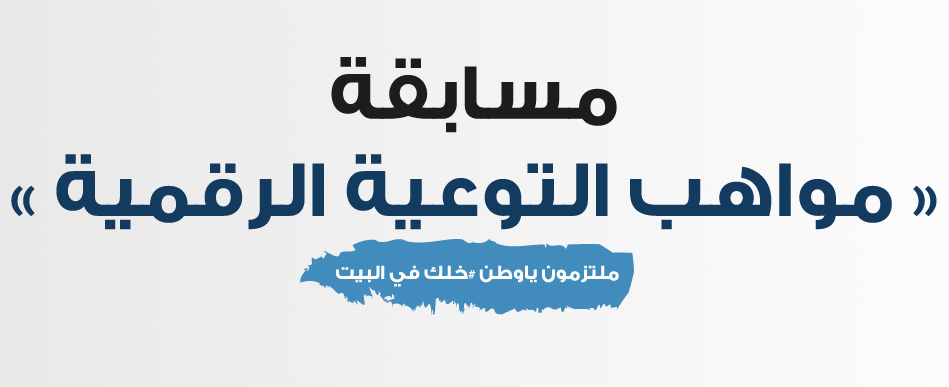 The Municipality of Abu Dhabi City, by Al Shahama Municipality Center - Community Service Department (Community Communication Division), is organizing a competition in artificial intelligence, creativity and digital innovation named "Talents of Digital Awareness", from April 17 to May 31, 2020, with the participation of The Feathers and Bawabt Al Sharq Mall in line with the Abu Dhabi government toward promoting the artificial intelligence, creativity, and digital innovation.
By organizing this competition, the municipality aims to invest students free time in everything that beneficial during their staying at homes, to discover their digital talents, and to encourage them to continue, creativity and innovation from their homes, in addition to raising awareness of the right practices for the optimal use of community facilities.

The competition is divided into two categories: the emerging category from the age of 7 to 14 years, and the youth category from the age of 15 to 28 years, to compete in the production of educational and interesting video clips, the duration of the clip is less than 59 seconds, revolving around awareness topics in maintaining the general appearance, and the negatives of writing on the walls, the dumping of waste outside the designated places, the damage of plastic waste to wild and marine animals, the impact of damage to property and public facilities, and damaged flags, where prizes will be awarded to three winners from each category in the competition.

The Municipality of Abu Dhabi City will work to publish videos participating in the competition by their social media accounts, to improve the quality of the general appearance of the city, because of its great positive impact on the society's members, and its contribution to developing the mechanism of work in awareness campaigns, in addition to encouraging cooperation and joint action among the individuals to serve the lofty goals that benefit the homeland, society and reinforce (the slogan of (committed to the homeland - Stay at Home.