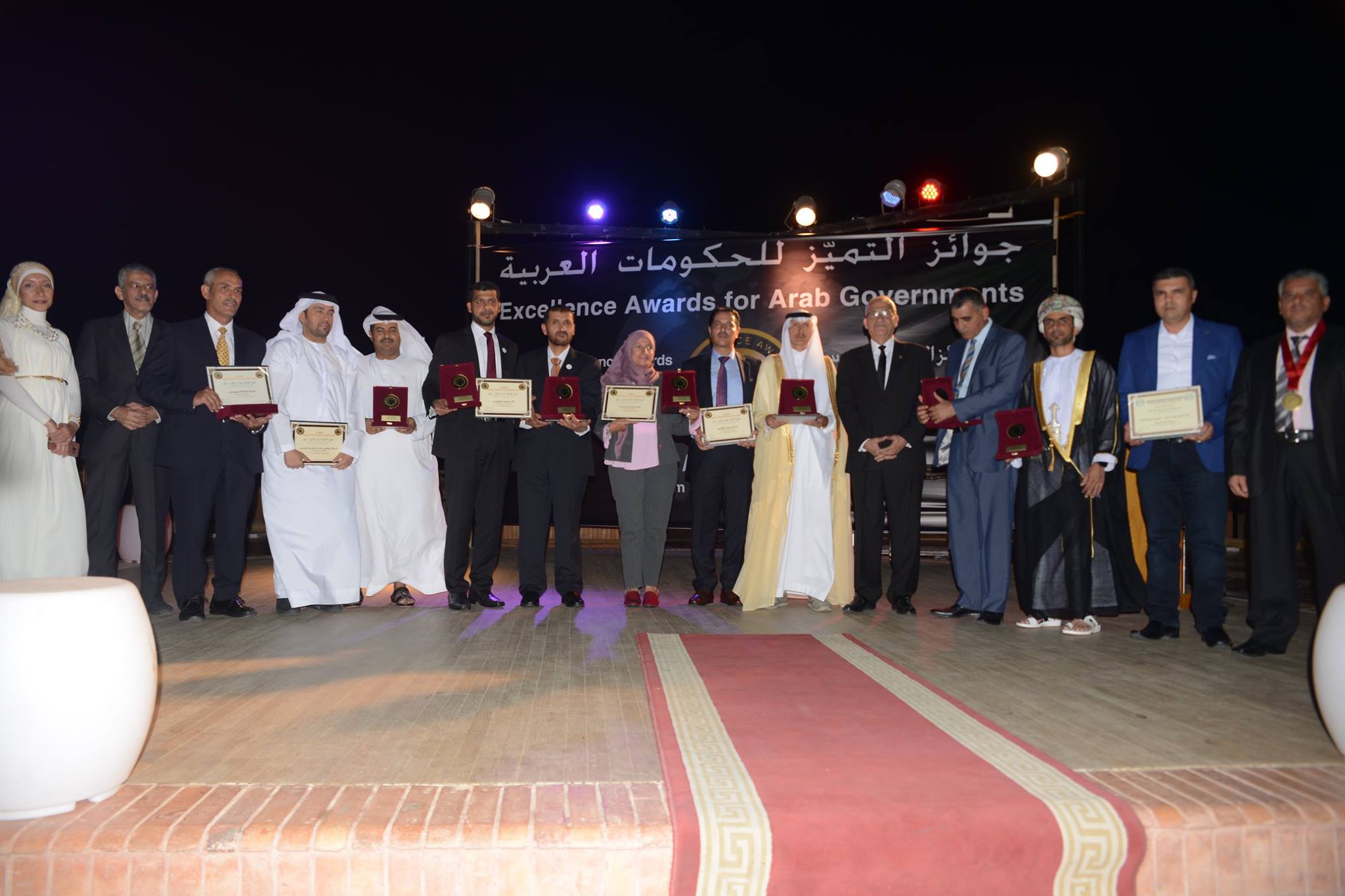 The Abu Dhabi City Municipality (ADM) has won the corporate excellence award among Arab Departments in a ceremony recently held by the Excellence Awards Academy in Sharm Al-Sheikh, Egypt. Humaid Rashid Al Diri'ee, Acting Executive Director of Strategic Planning and Performance Management, received the award on behalf of the Municipality.
"The Municipality was a worthy winner of this Award as it qualified through a judging panel that has examined the achievements of the Municipality in all operational fields and strategic projects. It also looked into the migration to the digital project, smart cities and various projects and strategies in the field of innovation in services.
The award was presented during a ceremony held by the Excellence Awards Academy; an organization specialized in consultancies, and excellence awards of government departments in the presence of representatives of government departments from the UAE, Sultanate of Oman, Kingdom of Saudi Arabia, Lebanon, Egypt, Jordan and Libya.
The organizers of the award reported that government entities across the Arabic region have achieved excellent results and making relentless efforts to achieve and deliver. Therefore, experts of the Board of Trustees of the Award endorsed that the corporate excellence award has to be based on selection standards. The recommendations for the selection of the winning entities was built on sound scientific standards summarized as follows:
Competence in shaping and developing the vision, mission and policies to improve government services

The government entity must endorse a series of smart or e-services to guide citizens and make life easier for citizens.The ability to achieve and face challenges and capitalize on opportunities to improve the satisfaction and happiness of clients

Adopting innovative thinking and the values of sharing and teamwork, besides empowering employees at various levels of the general Arab departments.

Endorsing societal programmes that serve surrounding families and safeguarding projects of public benefit.
It is noteworthy that besides Abu Dhabi City Municipality, the award was also received by two other UAE entities namely the National Archives at the Ministry of Presidential Affairs, and Abu Dhabi Sewage Services Company.