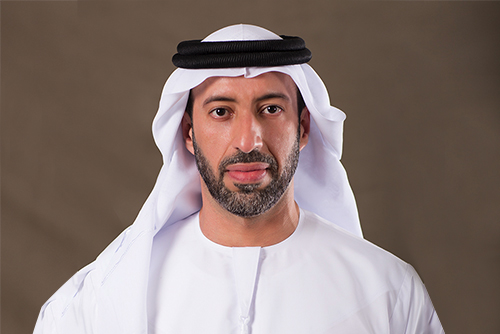 HE Saif Badr Al Qubaisi, General Manager of Abu Dhabi City Municipality, said that Her Highness Sheikha Fatima bint Mubarak (Mother of the UAE) had opened a safe path for Emirati women to the future, and empowered them to contribute to the building of the nation at various levels.
Al Qubaisi made this statement to mark the International Women Day and the Emirati Women Day, and in celebration of the achievements and contribution of Emirati women in the renaissance of the nation.
Marking the occasion, Al Qubaisi offered greetings to HH Sheikha Fatima bint Mubarak, Chair of the General Women's Union and President of the Supreme Council for Motherhood and Childhood, and to all Emirati women. He stressed that Her Highness is playing a leading role in raising the profile of women worldwide, and open up avenues for the UAE women to actively contribute to the sweeping development of the nation.
"Women were and are still the core of the development process and rank high in the priorities of the UAE for leading the nation. The late Sheikh Zayed bin Sultan Al Nahyan has accorded every care and support to Emirati women and empowered them to take their part in the development drive. HH Sheikh Khalifa bin Zayed Al Nahyan, President of the UAE, HH Sheikh Mohammed bin Rashid Al Maktoum, Vice President and Prime Minister of the UAE, and HH Sheikh Mohammed bin Zayed Al Nahyan, Abu Dhabi Crown Prince and Deputy Supreme Commander of the Armed Forces as well as the Rulers of the Emirates are making every support for the causes of Emirati women. They are offering women equitable chances to take part in building the side-by-side nation men, considering them a key component of social, economic, cultural and urban development," he explained.
"We take pride in the achievements of Emirati women in various fields, thanks to the unlimited support of our government and the patronage of Her Highness Sheikha Fatima. She had opened all channels for Emirati women and groomed them to take up the highest positions. Women have now become an integral part of the vision and strategy of the development of the nation.
"Celebrating the Emirati Women Day is a tribute to their role and contribution. The Emirati women are now assuming an influential leadership role and made achievements across the board. The drive is still on the go and matches the challenges of building the nation. Such deliverables bear reference to the excellent and successful policies in support of women and cementing their role in the advancement of the nation.
"On this event, we would wish to congratulate the pioneer leader of women renaissance Her Highness Sheikha Fatima on the successes and achievements made as well as the huge role of women at the local and international levels. The initiatives of Her Highness have empowered Emirati women to support the social and family development, and we take pride in the role of Emirati women at various fronts," concluded Al Qubaisi.