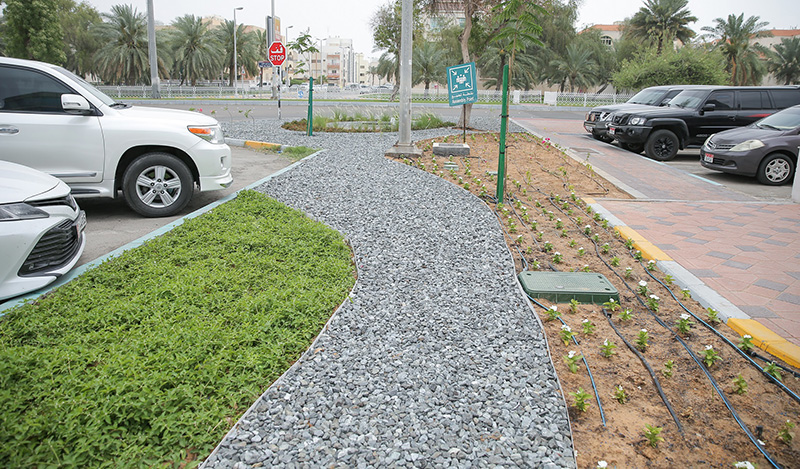 The Municipality of Abu Dhabi City, through the Municipality of the City Center, has executed the natural cosmetic work of the soil areas surrounding the headquarters of Al Khalidiya Police Station in Abu Dhabi, located in West Basin 17-01, between Hazza Bin Zayed the First Street and Al Murjan Street, to protect the cultural appearance and enhancing the beauty that enjoys the streets and areas of Abu Dhabi City.
Natural cosmetic work included the installation of a surface irrigation network and its annexes, the base of aluminum spacers between natural cosmetic elements and plantations, as well as planting soil covers, planting trees and flowering plants, and planting seasonal flowers, in addition to establishing cosmetic gravel in multiple colors and various designs consistent with the favorable shape in general.
This reaches to achieve the goals of the Municipality of Abu Dhabi City to maintain the general cultural appearance by increasing green spaces and natural cosmetic works in line with sustainable development criteria and rationalization in the consumption of irrigation water and the use of modern irrigation systems, as well as diversity in the elements of natural cosmetics used also.