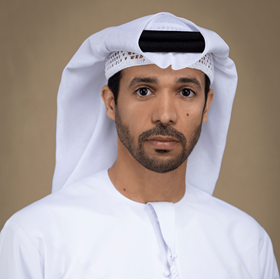 Muhammad Ali Al-Mansouri
Based on the directives of our wise leadership, Al Dhafrah Region Municipality is committed to providing smart services that benefit all communities, by enhancing quality of life and contributing to economic growth. Having researched and developed innovative solutions, the municipality is now delivering faster and more efficient e-Services, leveraging a higher standard of excellence in operational performance.
As part of the Strategic Plan 2020 and in line with the vision of the Department of Municipalities and Transport (DMT), the municipality has further developed its role in government performance by contributing to projects for the 50-year development plan and Ghadan 21, Abu Dhabi Government's Accelerator Programme, aiming to drive positive growth in our economy, infrastructure, education, health and wellbeing.Al Dhafrah Region Municipality seeks to strengthen effective and meaningful partnerships with the private sector, encouraging investment and maintaining sustainable growth of the local economy.
The Municipal Presence Initiative is one of many ways the municipality is engaging with local communities in cities across the region through its social media channels and discussion forums, enabling residents to share their ideas and participate in the decision-making process. It also provides an effective platform to raise awareness of precautionary measures in tackling the Covid-19 pandemic.
With support from strategic partners, the municipality has accomplished success in several projects related to capital investment, public services and sustainable development, while contributing to the region's development and aesthetic image. Providing efficient services through smart platforms has enabled the municipality to streamline operations and simplify the customer's journey, while contributing to community happiness.
By continuing to enhance operational performance and in line with the vision of Abu Dhabi Emirate, Al Dhafrah Region Municipality will continue moving forward towards a better future.