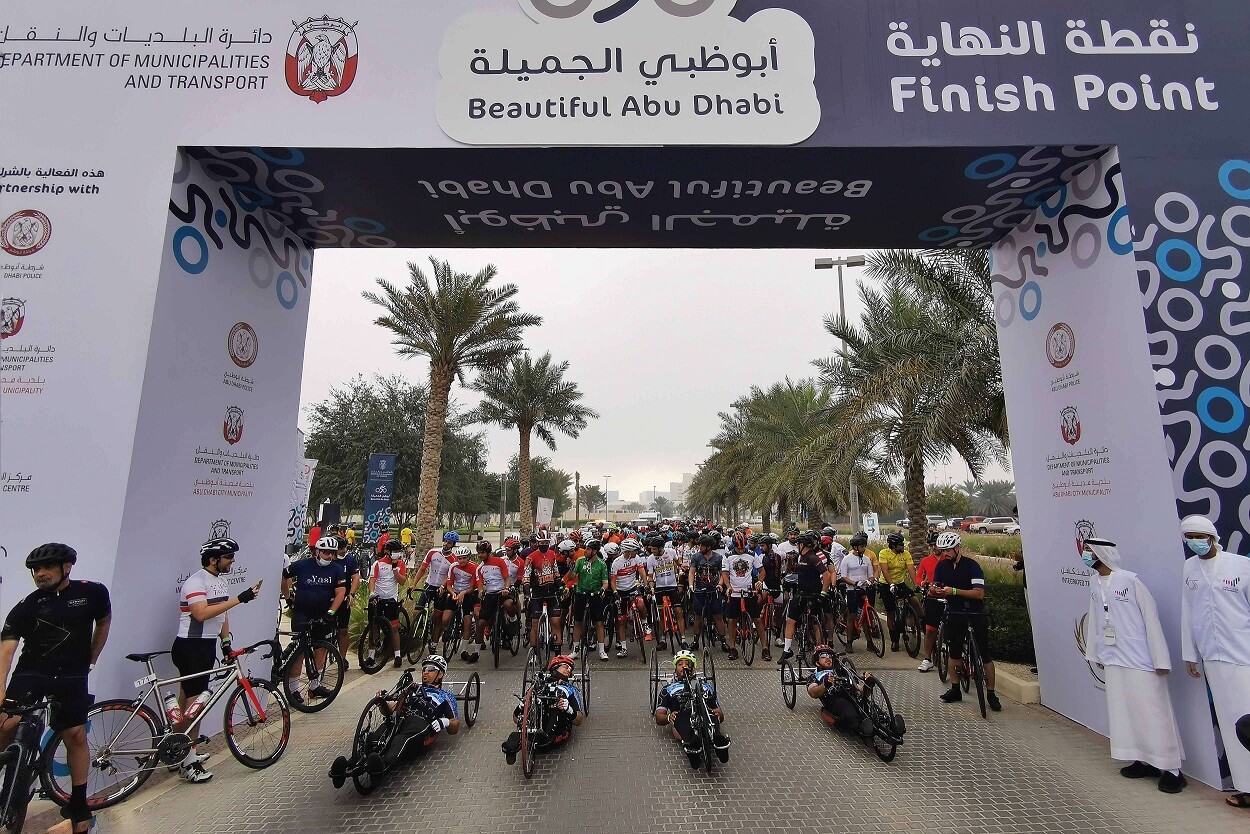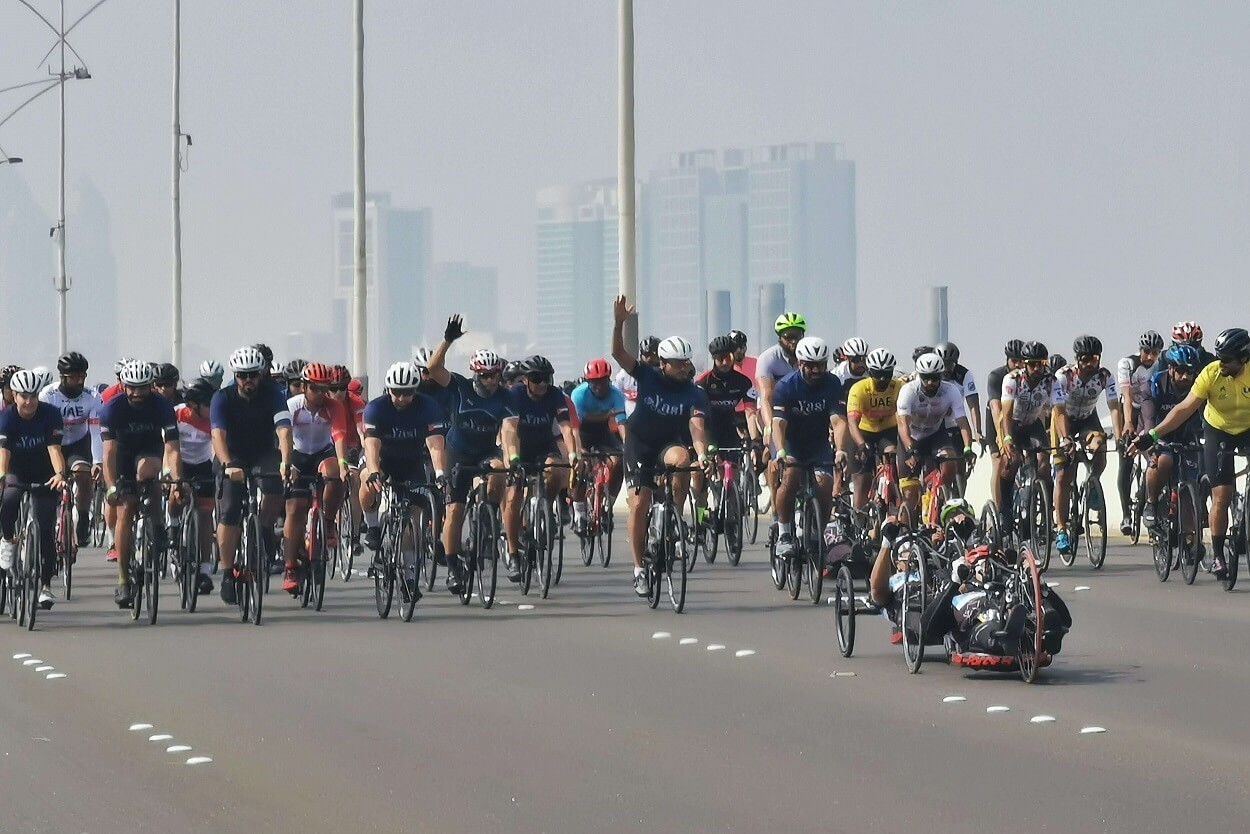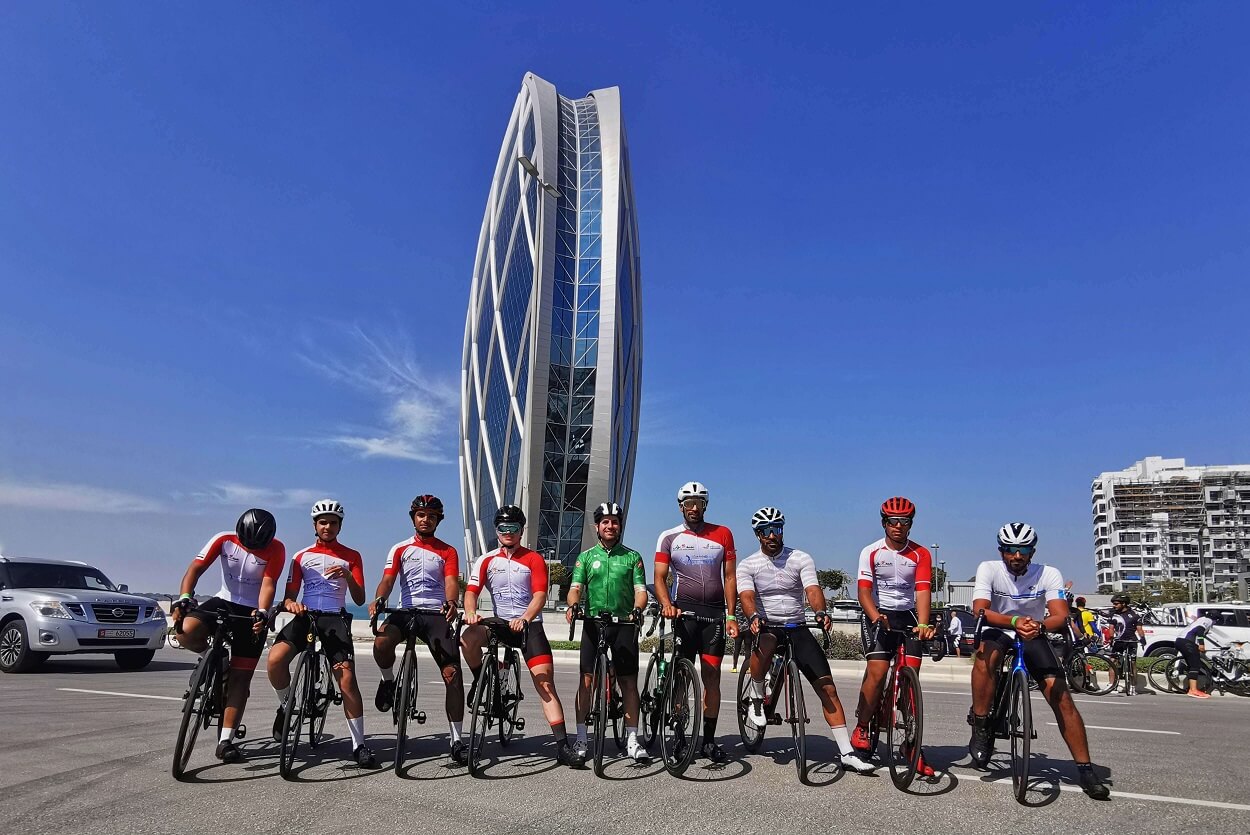 In cooperation with key partners, the second leg of the Abu Dhabi cycling tour has successfully concluded with more than 250 participants
Abu Dhabi Cycling Tour' has successfully concluded with over 250 avid cyclists crossing the finish line at Wahat Al Karama. Under the sponsorship and organisation of the Department of Municipalities and Transport (DMT), and in partnership with Abu Dhabi Police, Abu Dhabi City Municipality , Integrated Transport Centre and OSS volunteers Programme, the event took place as part of a joint commitment to promote an active lifestyle and highlight the Emirate's most prominent landmarks.
Covering a distance of 120km, the second leg began and concluded at Wahat Al Karama and featured numerous stops including Yas Island, The Abrahamic Family House, Etihad Arena, Mamsha Al Saadiyat, Louvre Abu Dhabi, Galleria Mall, Al Fay Park, Emirates Palace and Qasr Al Watan.
The first and second leg of the tour witnessed 450 overall participants and covered a total distance of 220Km. The first leg of the tour took place on 3rd February and included multiple stops at key historical, cultural and touristic locations across Abu Dhabi, including Wahat Al Karama, Corniche, Burj Mohammed Bin Rashid, Qasr Al Hosn, Corniche Breakwater, Emirates Palace, Qasr Al Watan and Sheikh Zayed Grand Mosque.