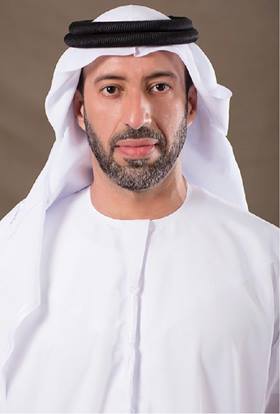 Saif Badr Al Qubaisi
The vision of our prudent leadership targets the improvement of the quality of life at all fields, please the society, accomplish great edifice that push the comprehensive development wheel, enhance the position of the Emirates at the regional and global levels as per a forward looking strategic vision that races time. This granted the development of the Emirates a distinguished feature at the global level with the gigantic breakthrough that became a model to follow, showing the wise policy of our leadership, the determination and enthusiasm not only to move forward toward the future but also to race the future. Based on this concept, the Municipality of Abu Dhabi, as a long standing institution, has the honor to contribute in place the first building blocks for evolution and development, establishing the modern infrastructure and provide the means of the life of dignity. It shoulders the burden of reflecting the vision of our leadership on the ground by adopting the strategies, plans and practices that enable it to execute that vision uniquely and professionally, realizing the dream of the founder father Sheikh Zayed Bin Sultan Al Nahyan, May God have mercy on him, who wanted the Emirates to be on the front line among nations. So, the Emirates proudly became.
We, in the Municipality of Abu Dhabi, shoulder a great and dear trust to be at the level of confidence that His Highness Sheikh Khalifa Bin Zayed Al Nahyan, the President of State, May God preserve him, and His Highness Sheikh Mohamed Bin Zayed Al Nahyan, Crown Prince of Abu Dhabi and Deputy Supreme Commander of the UAE Armed Forces, granted us through launching pioneer programs and initiatives, activating innovative thinking for development, enhancing our service facilities, improving the quality of our services and working on upgrading our digital service system to cope with the requirements of evolution and development in order to reach the absolute satisfaction of our leadership, society and partners.