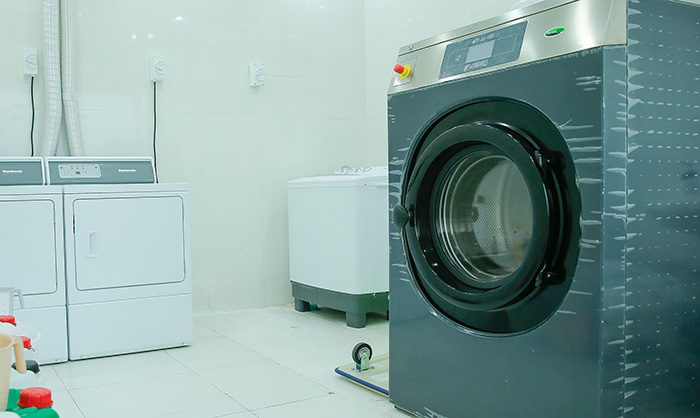 Through the Department of Public Health, Abu Dhabi City Municipality has inspected 378 washing and ironing facilities (laundry) in the City of Abu Dhabi, Shahamah, Musaffah, and Al Wathba.
The inspection visits aimed to ensure that all facilities comply with conditions set for maintaining the public health, and the aesthetic and civilizational landscape of the Emirate of Abu Dhabi and to spread awareness among the society segments about the importance of adhering to the laws, and involving them in promoting the quality of life standards in the Emirate of Abu Dhabi.
During the campaign, the inspectors verified the compliance of facilities to apply the health conditions and make incompliant facilities aware of such conditions and follow up them on an ongoing basis, along with making the employees aware of the necessity to maintain the public health and comply with the laws in this respect.
ADM also followed up the application of health requirements, such the internal cleanliness of facilities, painting the walls, putting clothes in their baskets, not using the facility for housing, cooking or living, in addition to adhering to the precautionary measures developed to prevent Coronavirus and distributing awareness publications on the virus.