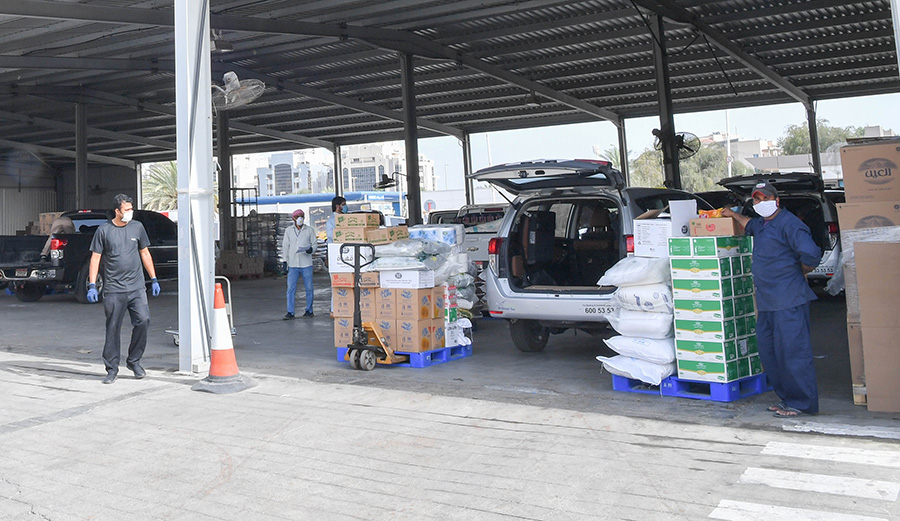 The Municipality of Abu Dhabi City confirmed that in the holy month of Ramadan, the quantities of consumer goods were increased in all outlets in Abu Dhabi and the mainland, to meet all citizens 'requirements for goods and foodstuffs, as the outlets witnessed the sale of 451977 food commodities to 10.276 Emirati families during the period from 1 to 30 April 2020.


The municipality is ensuring daily to monitor the availability of food commodities in all outlets in the city of Abu Dhabi and the mainland, through the use of its smart systems in the daily record, and the supply of lacking goods and materials periodically. The municipality is also keen on applying all precautionary measures used to prevent coronavirus and that to preserve the safety of the community members, outlets's customers and their employees.

In two weeks, the sales center in Abu Dhabi's Al Muroor area witnessed the sale of 307036 goods to 6,294 families, Al Musharraf Center in Abu Dhabi sold 17747 commodities to 613 families, while Mussafah saw 107102 goods sold to 2535 families, and Al Shahama Center witnessed the sale of 20092 products to 834 Emirati families.

It is worth noting that the Abu Dhabi City Municipality provides 133 food commodities in 12 outlets in Abu Dhabi and the mainland to satisfy the needs of citizens, distributed as the following: Two warehouses belonging to the municipality in the Al Muroor and Musaffah areas, In addition to sales outlets in Abu Dhabi cooperative societies in the areas of Al Muroor, Abu Dhabi Mall, Al Mina, Shamkha and Makani Mall, And sales outlets affiliated to Baniyas Cooperatives Society are Al Shahama, Al Mafraq, Mussafah, and Al Samha, in addition to two new outlets in Al Mushrif Wedding Hall and Al Shahama Wedding Hall. It contains the most important commodities for citizens customers, such as rice, flour, sugar, oils, and other food commodities such as water, canned, dates, detergents, frozen food, and many others.